3 Tips to Enhance Your SUP Pilates Experience
May 05, 2021
Now that the weather's warming up you might find more clients wanting to experience new activities like paddleboarding and wondering how Pilates can help. They might have concerns about balance, coordination, and how they can feel more confident when they go out on a paddleboard for the first time.
Standing or exercising on a paddleboard presents an added balance challenge. This can be more challenging depending upon the type of water you're in, if it is calm, wavy, or perhaps you're more stationary in a pool.
The added balance challenge can make clients feel anxious to try paddleboarding or Pilates classes on the water for the first time, many are afraid they'll fall into the water. So what can we do to set them up for success on land before they head out onto the water?
Try these 3 tips in the studio to enhance your client's first paddleboard experience.
Teach your clients how to transition from seated or kneeling to standing and back
Build confidence by improving core strength, balance, and flexibility in the studio or online
Teach your clients a 10-minute full-body warm-up that they can do at home or on the beach prior to paddleboarding
Start seated in the center of the mat. Progress to all 4's by reaching your hands to the mat first, aligning your belly button with the center of the mat, then slowly pressing into your feet to lift your hips. Make sure to find the balance between all 4 points. Walk your feet and hands in towards the center of the mat before standing up.
Remind your clients to create a better base of support by standing wider on the mat. When they are on the board they'll want to stand in the middle of the board (not in the front, not in the back) with their feet close to the center handle on the board. practice this by staying in the center of the mat.
Tip: The paddle can be used as a kickstand placing it on the board in front of you to help you feel centered and when you're adjusting your foot stance. In the studio, you can try using a gondola pole.
The unknown conditions in the outdoors are going to challenge balance. How can you prepare your clients before heading out onto the water?
Prep the body with movements that will help the client in creating core strength, stability, and balance within the body. Here are a few examples:
Bridging Flat Back, Add Marching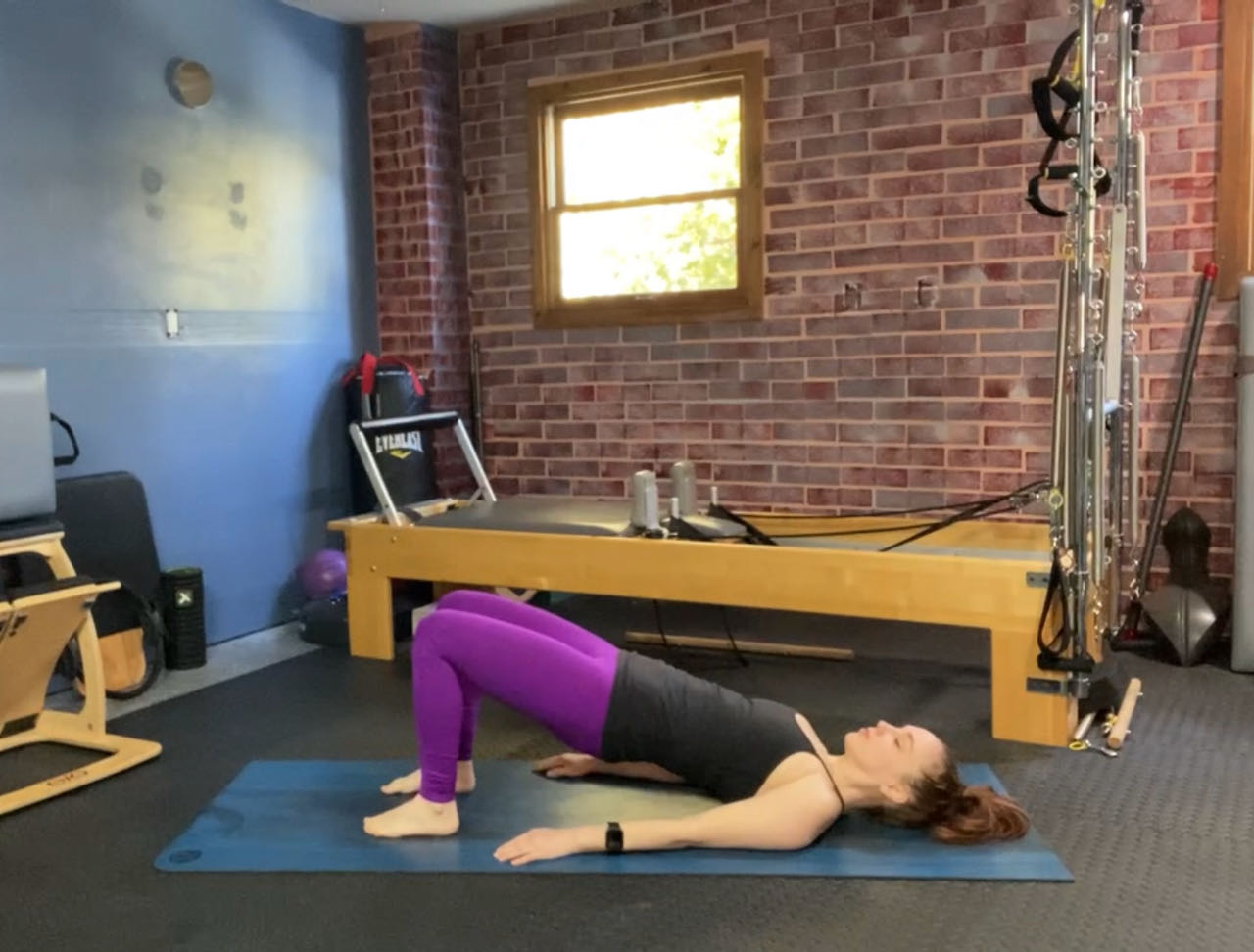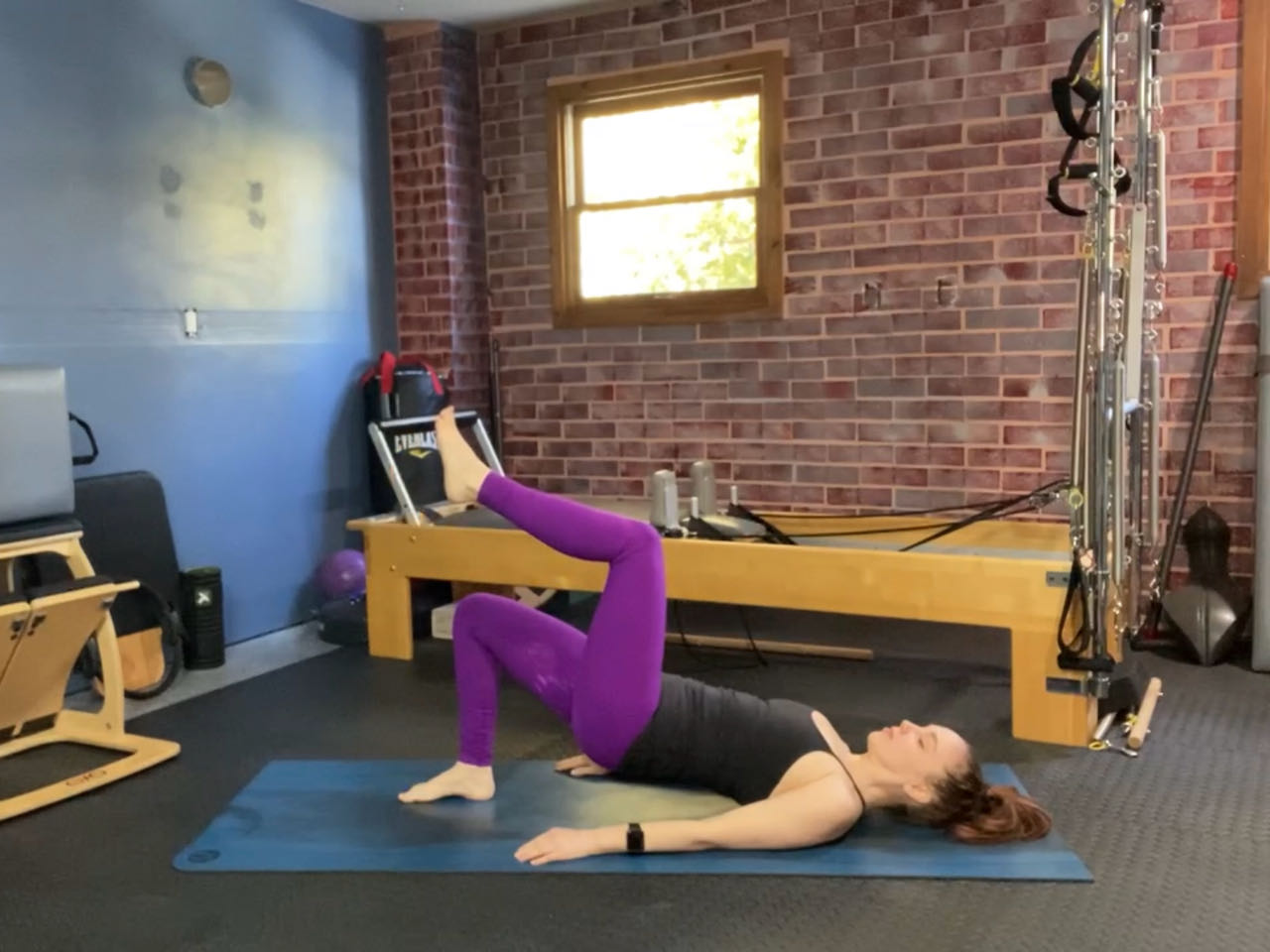 All 4's Opposite Arm Leg Reach, Add a Hold
Lunge Same Side or Challenge by Alternating
Hold Lunge, Reach Arms Up, and Side Bend
Lunge: Arms to a T then Rotate

Teach your clients a 10-minute full-body workout that they can do at home before heading out on the water. This workout will open up and mobilize the body, preparing your clients for the unexpected moments they'll experience on the water.
Teach on the beach/local park and on the paddleboard this summer or while you travel! Ask your local paddleboard rental company if they offer water safety and anchor training.
Are you interested in learning to teach Pilates on a SUP? Check out my SUP Pilates Training course. NPCP CEC's available. Learn more...
Contributor: Jessica Roberts
www.PilatesWorkoutsOnline.com
https://www.facebook.com/groups/pilatesworkoutsonline
Want more Pilates tutorials with detailed cues and teaching tips?
It's all inside Pilates Encyclopedia Member Library!
Get Access